Written by Nancy Nabak, Promotions Committee Chair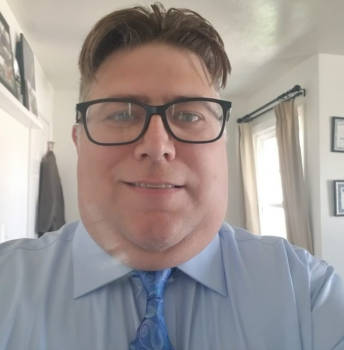 The Board of Directors of Two Rivers Main Street is pleased to announce the hiring of Jason Ring as their next Executive Director, completing a search which included candidates from around the state of Wisconsin and the Midwest. The decision to hire Ring was a unanimous one.
After accepting the position, Ring stated, "I'm so glad that 10 years ago when I was searching for a house, I found one in Two Rivers. This community has welcomed me with open arms and allowed me to get involved. From volunteering at local events to serving on Two Rivers City Council, I have been able to play a role in making Two Rivers a community people are proud to call home."
Ring has had many years of experience with the Main Street program volunteering at events such as the Cool City Car Show and Ethnic Fest.
Ring also has a rich history in working with non-profit agencies, his most recent role serving as the Executive Director of the Manitowoc Area Visitor & Convention Bureau. He combines this with years of experience in economic development, organizational leadership, and building strong community partnerships.
Ring was also involved in with the Wisconsin Harbor Towns Association and worked to get the national designation for the Wisconsin Shipwreck Coast National Marine Sanctuary off the coast of Two Rivers.
His first day with the Main Street program is August 1, 2022.