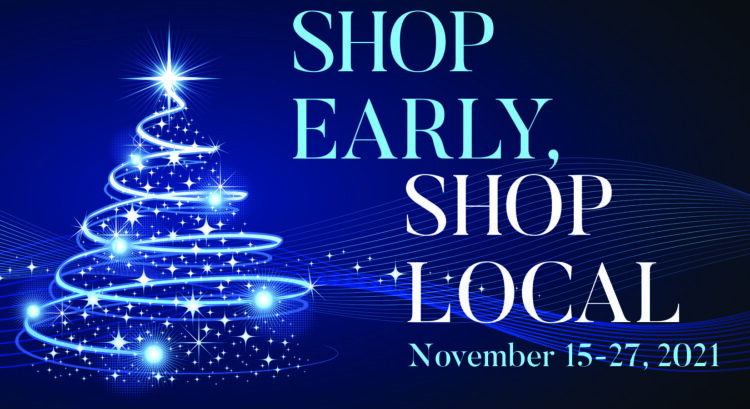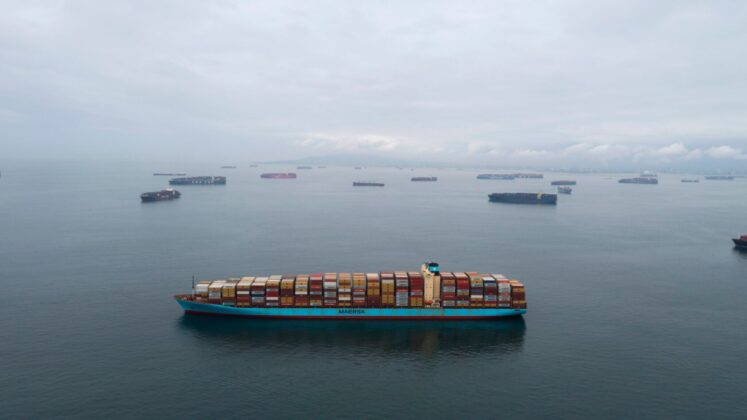 Cargo ship backups. Trucker shortages.
Holiday shopping will be harder than ever this year. Your solution: Shop early, Shop Local…and Win!
With every purchase over $20 you make at a
Two Rivers Main Street business, you will be entered to win!
Over $800 in Cool City Cash will be given away.
Mail your receipts from TRMS member businesses to the Main Street office at:
P.O. Box 417 • Two Rivers, WI 54241
Receipts must be dated 11/15-11/27/2021. Receipts must be
received by December 2nd. Drawing to be held Friday, December 3rd.
Click here for a list of participating businesses.
Sponsored by your Two Rivers Main Street Board of Directors.
Official Rules and Regulations
NO PURCHASE NECESSARY. (A PURCHASE WILL NOT INCREASE YOUR CHANCES OF WINNING). OPEN TO RESIDENTS OF WISCONSIN, AGE 18 AND OVER.
ELIGIBILITY: You must be eighteen or over to enter and win, and a legal resident currently living in Wisconsin. Employees and their immediate families of Two Rivers Main Street are not eligible. By entering, entrants agree to be bound by these Official Rules, and agree to release the Sponsors and Administrators from any and all liability for injuries, losses or damages of any kind resulting from participation in this drawing.
TIMING: All entries must be received before 11:59 p.m. CST on December 2, 2021 to be eligible to win a prize.
ENTRY: There are two ways to enter: (a) by submitting receipts from your purchases in Two Rivers or (b) by mailing in an entry form.
a) Submitting your receipts for any purchases of $20 or more from a participating business between 11/15/2021 and 11/27/2021. Receipts should be mailed to: Two Rivers Main Street, P.O. Box 417, Two Rivers, WI, 54241. Entries must be received by 12/2/2021 to be eligible to win.
b) Free mail-in method
To enter this Sweepstakes without making a purchase, hand print your full name, street address (no P.O. Boxes), day/evening/cellular phone number (if any), email address, and date of birth on a 3″ x 5″ piece of paper and mail it in an envelope with proper postage to Two Rivers Main Street, P.O. Box 417, Two Rivers, WI, 54241. You will receive 1 entry into the Sweepstakes drawing. Limit: 1 entry per stamped envelope. All mail-in entries must be handwritten and must be postmarked by 12/2/2021. All entries become the exclusive property of Two Rivers Main Street and none will be acknowledged or returned. Sponsor is not responsible for lost, late, incomplete, invalid, unintelligible, illegible, misdirected or postage-due entries, which will be disqualified. See limit on entries below.
Two Rivers Main Street (TRMS) is not responsible for failure to receive entries due to postal failures and/or other conditions beyond its reasonable control.
LIMIT: There is a limit of seven hundred (700) total entries per person, regardless of method or combination of methods of entry.
GENERAL CONDITIONS: Void where prohibited. Illegible, unintelligible or incomplete entries or responses will be disqualified. TRMS, Sponsors and Administrators are not responsible for any lost, misdirected, stolen or undelivered entries. TRMS, Sponsors and Administrators are not responsible for technical, network, electronic, computer, hardware or software failures of any kind, including any injury or damage to entrant's or any other person's computer related to or resulting from participating in or downloading any materials in the giveaway. In the event that technical or other circumstances compromise this drawing, TRMS reserves the right to cancel the contest, and select winners for prizes from all eligible entries received prior to the cancellation. TRMS, Sponsors and Administrators are not responsible for typographical errors in the contest site or these rules. TRMS reserves the right to share entry information with Sponsors and Administrators.
RELEASE OF LIABILITY: By participating, you release TRMS, and their respective subsidiaries, affiliates, partners, employees, directors, agents, advertising agencies and all other associated with the development and execution of this Sweepstakes from and against any and all injury, loss or damage caused or claimed to be caused by your participation in the Sweepstakes and/or the acceptance, awarding, receipt, use and/or misuse of the prize, and you agree that these entities are not responsible for any warranty, representation or guarantee, expressed or implied, in fact or in law, relating to the promotion and/or the awarding of any prize,. By entering, you further agree that (i) any and all disputes, claims and causes of action arising out of or in connection with the Sweepstakes, or any prizes awarded shall be resolved individually without resort to any form of class action; (ii) any claims, judgments, and awards shall be limited to actual out-of-pocket costs incurred, including costs associated with entering the sweepstakes, but in no event attorney's fees; and (iii) under no circumstances will any entrant be permitted to obtain any reward for, and entrant hereby waives all rights to claim, punitive, incidental or consequential damages and any and all rights to have damages multiplied or otherwise increased and any other damages, other than damages for actual out-of-pocket expenses.
WINNER SELECTION: The prize winner will be selected through a random drawing of all eligible entries. All drawings will be conducted and judged by TRMS, whose decisions and interpretations of these Official Rules shall apply and be final. Winner will be notified by email or phone within ten (10) days of contest end date. If winner does not respond by the time indicated in the award email, TRMS reserves the right to randomly select an alternate winner from the names of all entries that did not win a prize. In order to receive a prize, winner will be required to show identification. Winners may be required to sign an Affidavit of Eligibility and Liability/Publicity Release, and any additional information, waivers and releases that may be required. Winner will have ten (10) days to execute and return the Affidavit of Eligibility and/or Liability/Publicity Release, releasing TRMS, Sponsors and Administrators from any claims, losses, injuries or damages of any kind resulting from participation in the contest or the use or receipt of any prizes. Failure to comply with the foregoing, or the return of any prize as undeliverable, may cause the winner to forfeit their prize and TRMS to reserve the right to select an alternate winner. Except where prohibited by law or regulation, winner's acceptance of prize will constitute permission for TRMS, its affiliated companies, sponsors or prize donors to use winner's name, likeness, and statements for any purpose in reference to the giveaways without additional compensation, consideration or consent.
PRIZE: A total of $820 in Two Rivers Main Street Cool City Cash of varying denominations.
OFFICIAL RULES AND WINNERS LIST: For a copy of these Official Rules, please send a self- addressed, stamped envelope to: Two Rivers Main Street, P.O. Box 417, Two Rivers, WI, 54241. For a list of prize-winners, send a self-addressed, stamped envelope to: Two Rivers Main Street, P.O. Box 417, Two Rivers, WI, 54241. All requests for a list of prize winners must be received no later than 45 days after the above mentioned end date of the contest.